Pilot schools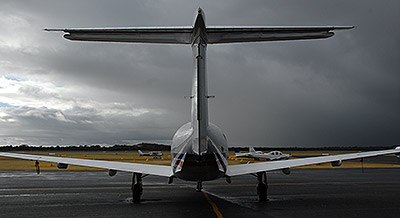 There are many different ways how pilot training schools operate.
Government run training centres are the most comprehensive and do concentrate on knowledge, rather than just passing the CASA exam. The following 2 deliver most CASA required subjects.
Polytechnic West
Polytechnic West runs very comprehensive aviation theory. Depending on the course, this takes 6 to 12 months full-time. The cost is very reasonable with various subsidies for Australian permanent residents.
Edith Cowan University
Edith Cowan University also run pilot training school in conjunction with commercial pilot school, which provides practice lessons. The cost is higher than Polytechnic West, but similar to other university degrees. Once again subsidies and government loans are available to Australian permanent residents.
Of course, there are many different ways to become a pilot.
Private courses
Many private courses are available all around Australia. Most of them specialise in certain field, therefore you may have to attend various pilot flight schools to get all required licences, ratings and endorsements. However, with careful research and planning this can be the most economical option particularly when coupled with self study.
There is no CASA requirement to attend theory commercial school in order to pass CASA exams However you do have to attend a registered pilot flight school in order for your practical lessons to be recognised for training and testing purposes.
You can start and end with one school, or you can choose a different school for every stage of your piloting journey. You can even change schools mid-semester, but that can be expensive.
Many students save large amount of money by self study. This requires a high degree of self-discipline, but as a pilot you should have that anyway.
There is plenty of various study material available. Aviation book stores, online or second hand just to mention few. Many sites are for free, some charge and others combine both.
Summary
Before selecting a path you need to assess your goals, abilities, time frame, financial position and do a good research of different options and prices.You can choose to self study and attend private lessons at piloting school for polishing up your knowledge prior the test. Alternatively qualified instructors may help you top up your knowledge at lower cost. It is advisable to get at least few lessons as there are certain techniques to pass the test at higher level. Be aware of hidden costs and make sure your school provides the service YOU require. Some schools may concentrate more on passing the test rather than requiring full knowledge. It is up to you whether you want a fast track or a firm aviation background. It is also important to realise what level of aviation experience you plan to achieve. That can vary from few weeks to become a recreational pilot to several years to become an airline captain.