Boeing 747 Cockpit Simulator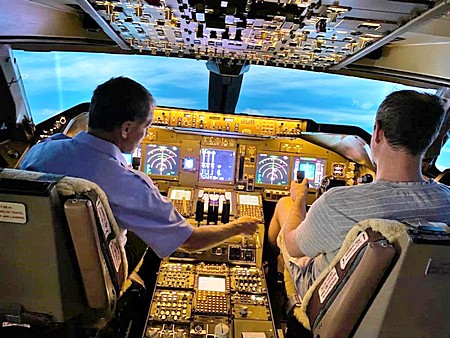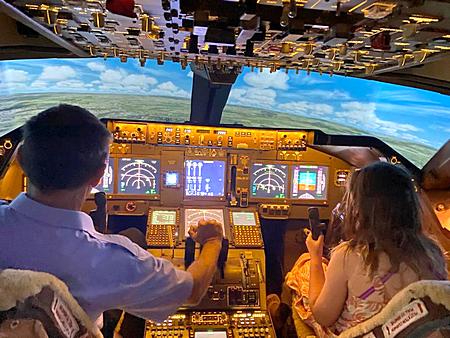 This simulator is a real Boeing 747 cockpit, which has been converted for a true flying experience.
Our standard flights are 30, 45 and 60 minutes, however, they can also be designed as needed.
The Boeing 747 Simulator can also be used by current pilots for training and procedural practices.
Circuits
You can develop your skill at take-off and landings, flying specific preset circuit routes. You can also include in-flight emergencies and different weather approaches to the airport.
Sector Flight
You can fly city to city, in a real time setting, while following airline procedures. Included in that would be a cockpit orientation and route briefing. In-flight emergences and differing weather are part and parcel of this experience.
Sector Flight and Circuits
A combination of take-off, landings and city to city flying in a multitude of conditions.