AROC
AROC is abbreviation for Aircraft Radio Operator Certificate of Proficiency.
There are many AROC course providers around Australia. Most of them are in metropolitan regions of capital cities.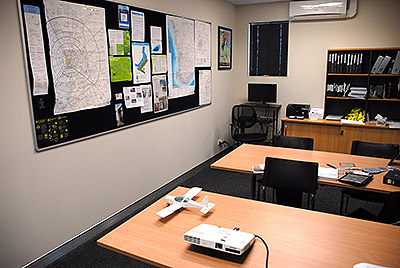 Many of them deliver the course at the place of their regular business. Some conduct the courses on mine sites, while few is running the course in any place as long as they have minimum amount of students.
Some of them accept orders by phone, others by e-mail or fax and few offers booking through the website.
Obviously the charges vary accordingly.
On this page bellow are the most popular aviation radio providers in Australia.
You will find out that most places below provide other flying business as well.
These can be but are not limited to. Flying schools, joy and scenic flights, aerobatics adventure, charter flights, Aviation theory, aerial photography and even Banner towing.
They also vary in category of aircraft and flight training. Starting from recreational flying through private pilot licence providers up to commercial or even ATPL flight training.
In scenic, joy and charter category you find wide range of services. From little two seats sport stars or C172 to twin engine or even turbo prop aeroplanes.
However for now here is an estimation of AROC courses around Australia.
Aerodrome Inspection & Training Services - Kalorama
Air Warrnambool Pty Ltd - Yarpturk
Airborne Aviation - Camden NSW
Antipodean Aviation - Goulburn NSW
ASSET Aviation International - https://.aviationclassroom.com/index.php/en/component/content/article/12-aviation-training-aviation-training/168-aircraft-radio-operators-certificate-of-proficien Brisbane QLD
Aviation Radio Training - Darlington
Bob Tait's Aviation Theory School - https://.bobtait.com.au Redcliffe
Clamback & Hennessy - Bankstown Airport
ERGT Australia - https://ergt.edu.au Jandakot Airport
Flight Academy Australia Pty Ltd - Essendon Fields
Flight Safety Pty Ltd - Peregian Springs
Flight Training Adelaide - https://.flyfta.com Parafield Airport
Ground Effect Aviation - gea.edu.au Sandringham
Helitheory - https://helitheory.com.au/aroc Petersham NSW
Kelmac Aviation - Tarcoola Beach
Pearson Aviation - Essendon VIC
Royal Aero Club of Western Australia - https://.royalaeroclubwa.com.au/flight-training-perth/radio-theory Jandakot Airport
RPAS Training and Solutions Pty Ltd - Kiama
SkyThrills - skythrills.com.au Lethbridge VIC
Total RPA - https://.totalrpa.com.au Bomaderry
UAS Pacific - https://uaspacific.com/services/uav-operator-training Enoggera
wickED copters training - https://.wickedcopters.edu.au Darra